This is an archived article and the information in the article may be outdated. Please look at the time stamp on the story to see when it was last updated.
Clearing snow and ice from your driveway and sidewalks takes priority. Shoveling is hard on your body and can take a long time. Snowblowers are an easy and powerful way to send the snow flying and keep your driveway safe and clear for cars and guests.
Gas-powered snowblowers are some of the most powerful options available. These engines generate significant force for clearing deep, heavy snow that electric blowers may struggle with. They also run longer with spacious gas tanks and have features like self-propelled transmissions.
In this article: PowerSmart 24-Inch Snowblower, Husqvarna 24-Inch Two-Stage Snowblower and M Massimo Motor 24-Inch Snowblower.
The size of your space matters
If you own a large property with many areas that require snow blowing, a gas-powered blower is your best choice. Extra long and wide driveways will need longer running times and additional power to move large volumes of snow.
The depth and type of snow matter
While electric snowblowing technology has improved over the years, there is no substitute for gas-powered blowers when it comes to deep, heavy snow. If you live in a region that receives frequent snowfall and wet, heavy snow, too, gas-powered motors are the most powerful for lifting and throwing the deepest and heaviest snowfalls.
Two-stage vs. one-stage motors
Most gas snowblowers have two-stage motors. Some commercial gas-powered models have three-stage engines. Two-stage motors are more powerful than single-stage models. A single-stage blower uses just one motion of the auger to lift the snow and then toss it through the chute. A two-stage motor lifts the snow but then incorporates a powerful impeller that blasts the snow away. Two-stage blowers can tackle heavier snow and throw it much farther distances.
They are built for the long haul
Gas-powered snowblowers are made from steel. They are designed to endure the toughest elements and are extremely durable. They can bump into mailboxes, light posts and other objects near the driveway without any damage. They can be stored safely knowing they have a sturdy outside case.
There are limitations
Like all power equipment, gas-powered snowblowers have their disadvantages that you should balance with their impressive features.
They are expensive compared to electric blowers, especially corded models. They also are very heavy. If you need to lift a gas-powered blower over a plant or step, you will want to be careful to protect your back and the blower itself.
Gas blowers are also known for being loud. If you live in a neighborhood with many adjacent houses, your neighbors may get to know your snowblower personally, especially if it is operated in the early morning or late at night.
In addition to the noise, gas blowers emit pungent fumes. These fumes contain carbon monoxide, which is why you should only operate your blower outside. Depending on the direction of the wind, these fumes can get blown back in your face.
And lastly, when a gas-powered blower needs to be repaired, it is usually more expensive than electric models. Much like a car, the belts and electronics that comprise a gas blower are not cheap to replace. Fortunately, most gas blowers have extensive warranties.
Best gas snowblowers and snow throwers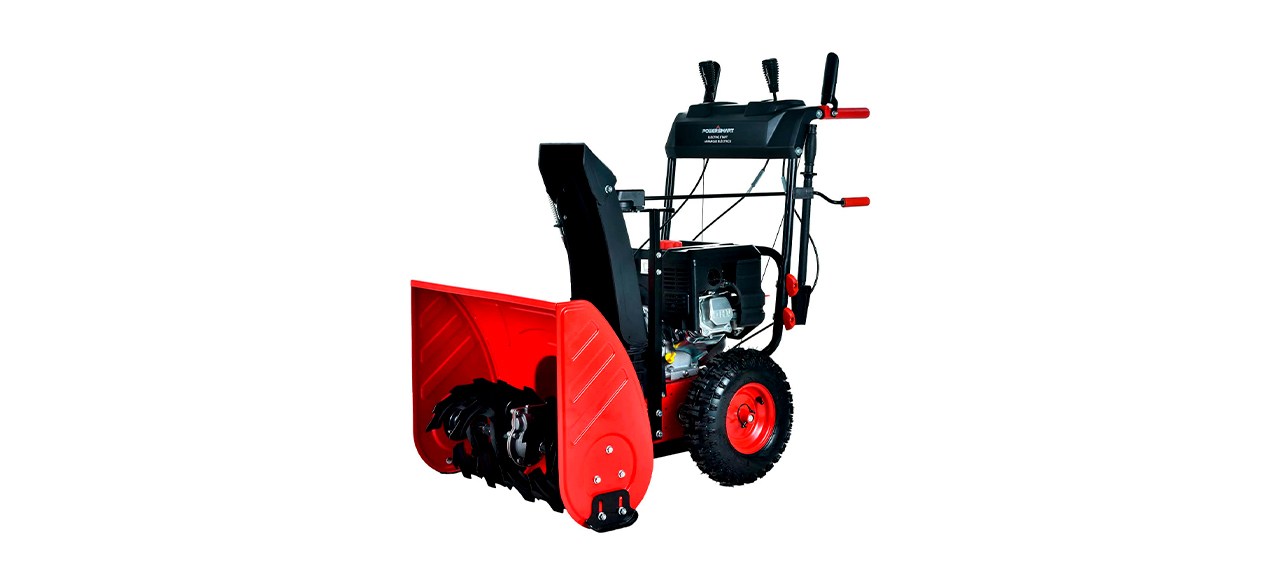 The electric start engine works in subzero temperatures and clears up to 20 inches of snow. The chute rotates 180 degrees and can throw snow 40 feet. The drive system has eight variable speeds in both directions.
Sold by Amazon and Home Depot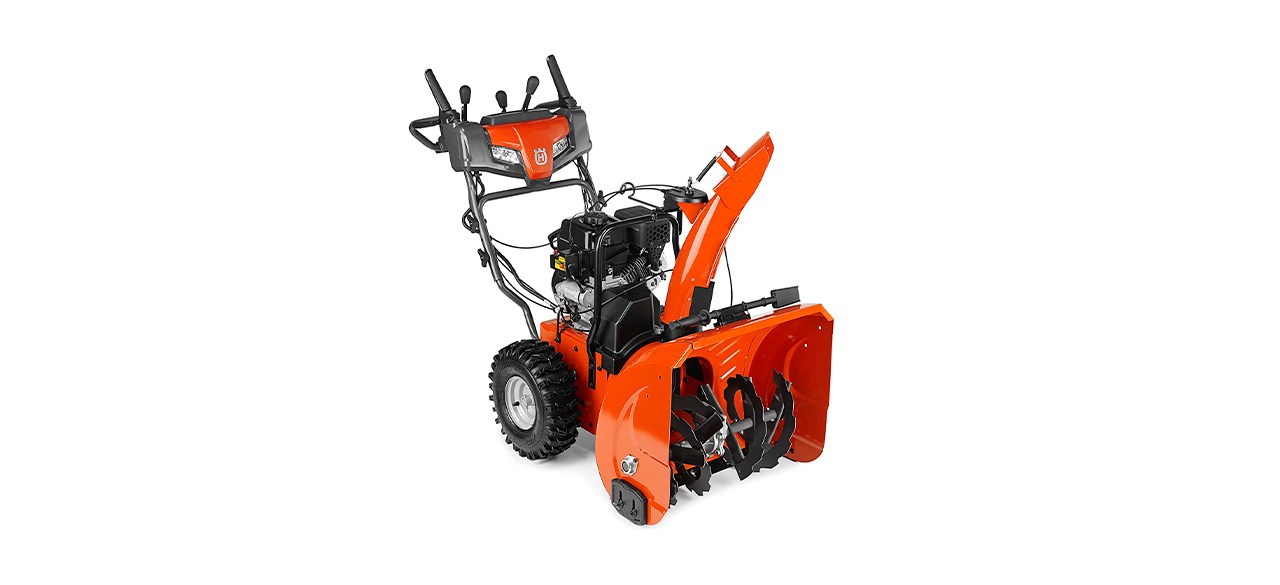 Husqvarna 24-Inch Two-Stage Snowblower
This snowblower is designed for clearing large driveways with a friction-disc transmission. It has heated grips, an adjustable handle, LED headlights and an electric starter.
Sold by Amazon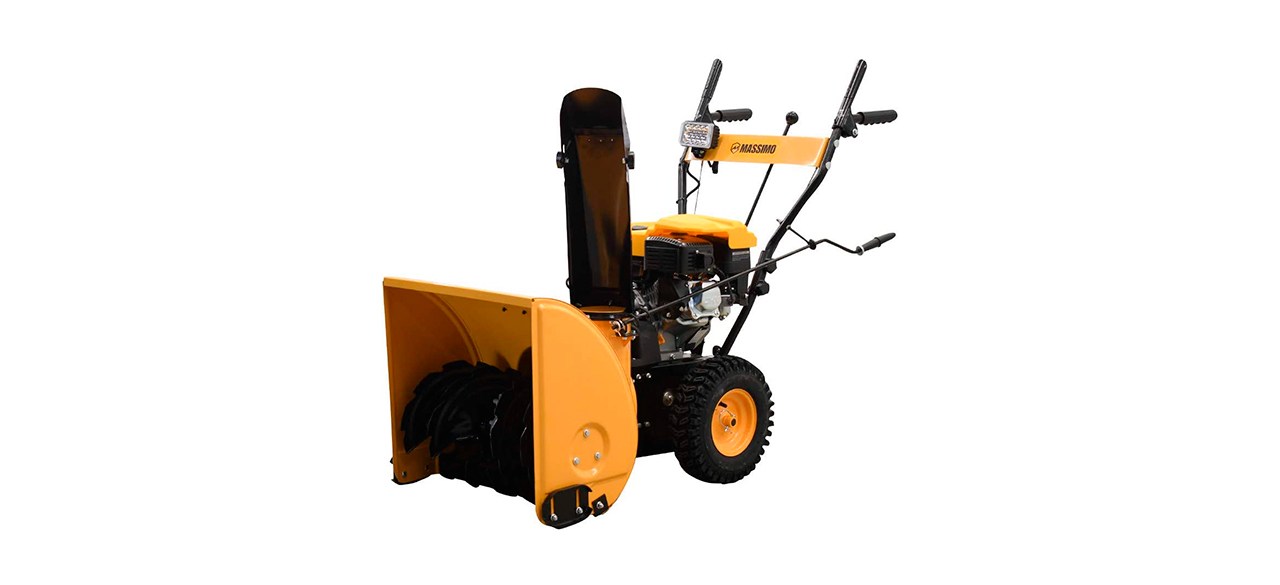 M Massimo Motor 24-Inch Snowblower
This affordable snowblower has an electric starter for easy operation in all weather conditions. It has six forward and two reverse speeds and comes with a one-year warranty.
Sold by Amazon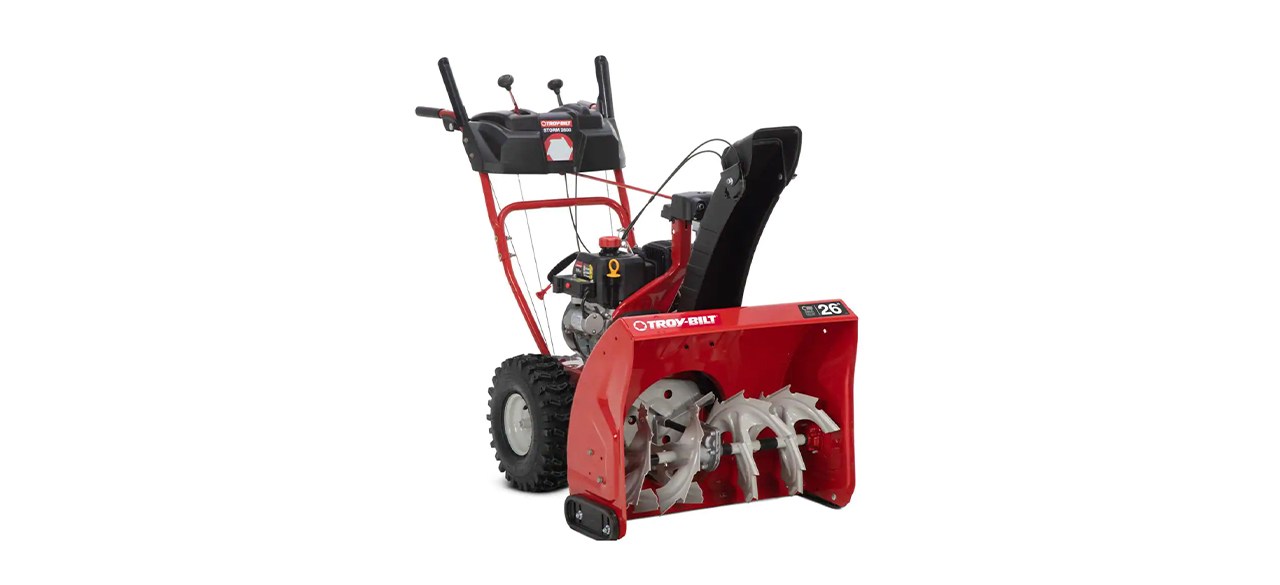 Troy-Bilt Storm 26-Inch Snow Thrower
With an electric start and self-propelled drive system, this powerful snow thrower can be operated with one hand. It can blow up to 12 inches of snow and has an extended chute to prevent blowback.
Sold by Home Depot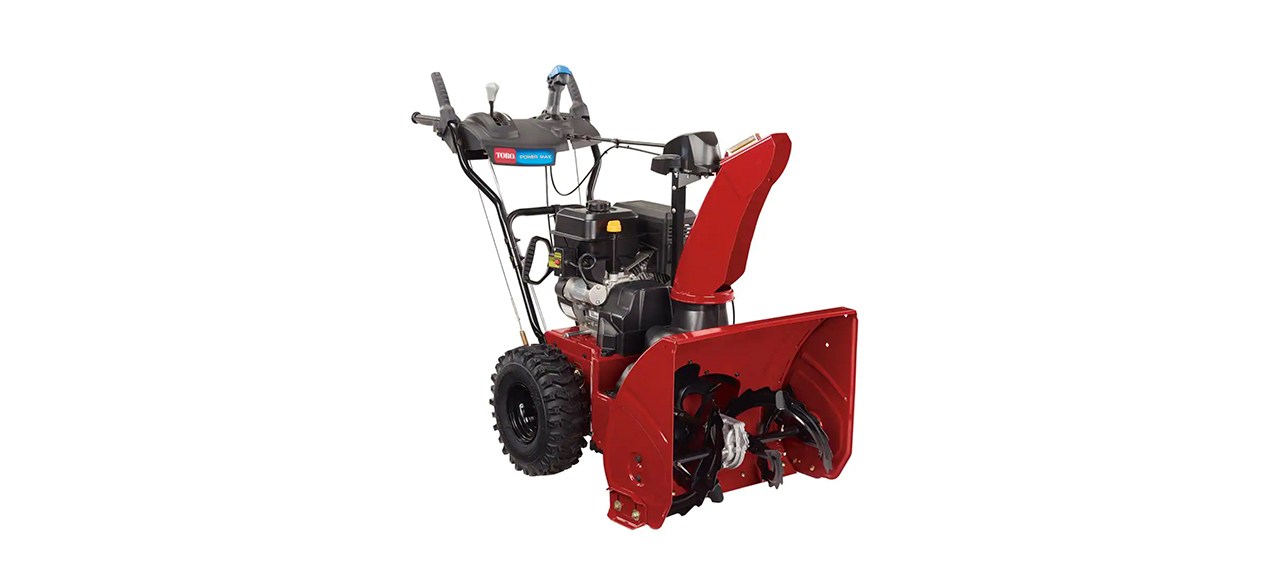 Toro Power Max 24-Inch Two-Stage Snowblower
Designed for big snowfalls, this powerful blower can clear up to 20 inches of snow. It has a self-monitoring anti-clogging system and convenient one-hand chute control. The blower comes with a three-year limited warranty.
Sold by Home Depot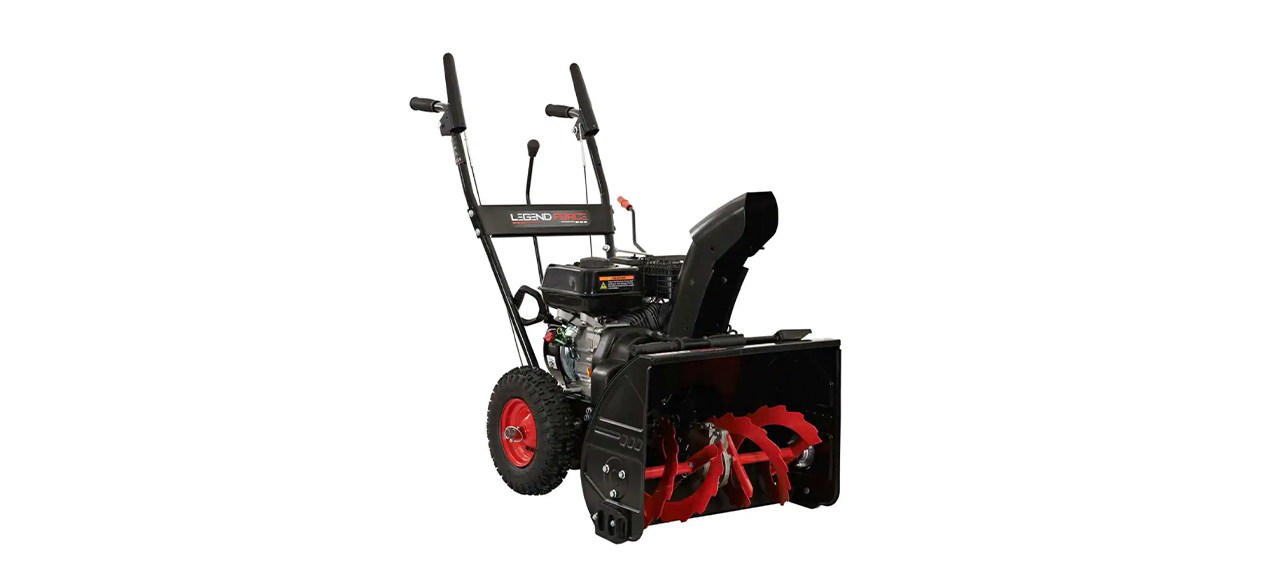 Legend Force 22-Inch Snowblower
This powerful two-stage blower has a 6.5 horsepower engine and seven variable speeds. The chute can be adjusted 180 degrees, and its axe-shaped housing chops through ice and packed snow.
Sold by Home Depot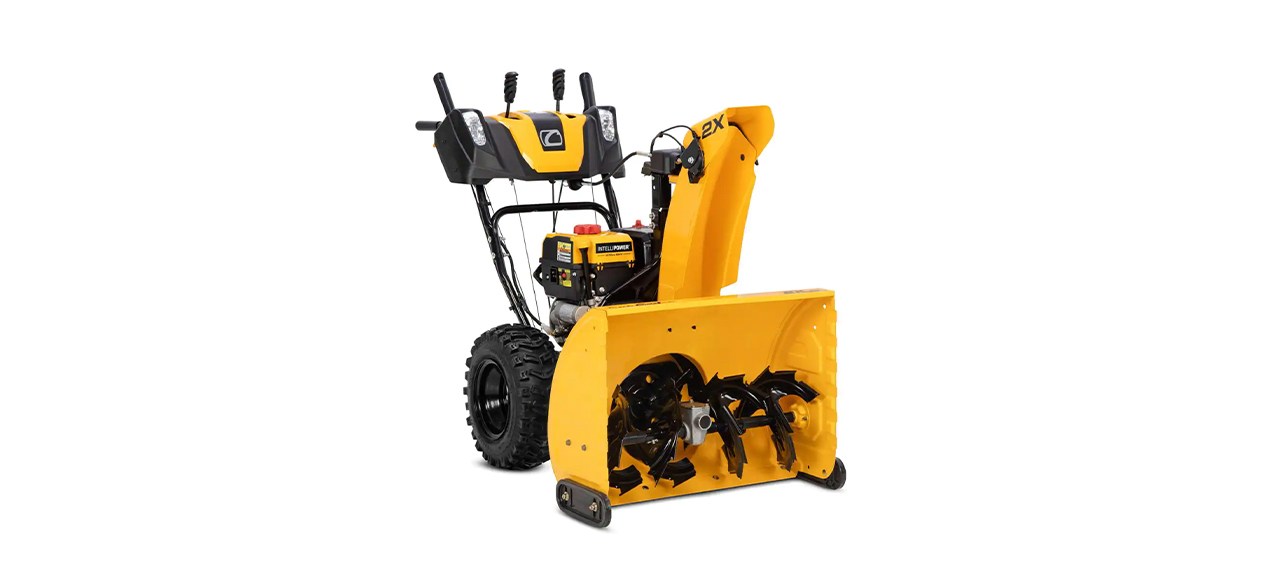 Cub Cadet IntelliPower 28-Inch Snowblower
This two-stage blower features power steering and a self-propelled drive for easy handling. It has a push-button start, eight variable speeds and an intake of up to 12 inches of snow. Dual LED headlights make snow-blowing at night easy.
Sold by Home Depot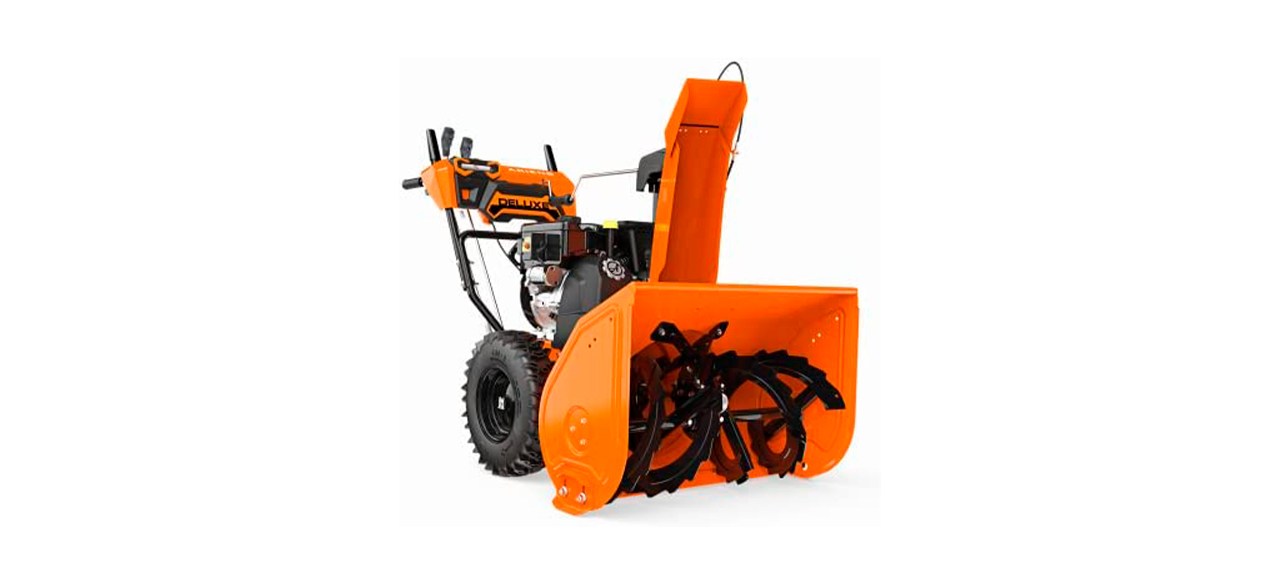 Ariens Deluxe 30-Inch Snowblower
This two-stage blower has an electric start and a large intake measuring 30 inches by 21 inches. It can throw snow up to 50 feet. It comes with snow tread tires, a dash headlight and a steel chute.
Sold by Amazon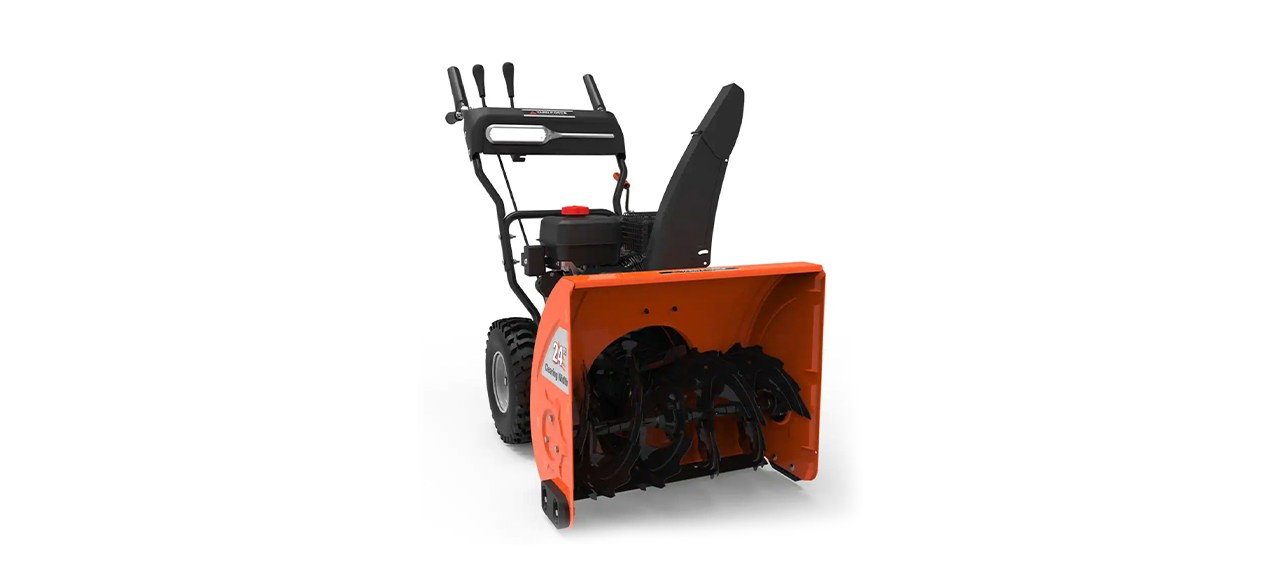 Yard Force 24-Inch Dual-Stage Snowblower
Equipped with a Briggs and Stratton Snow Series engine, this powerful blower clears up to 21 inches of snow in one pass. It has five speeds, LED lights and a chute handle located under the dashboard.
Sold by Home Depot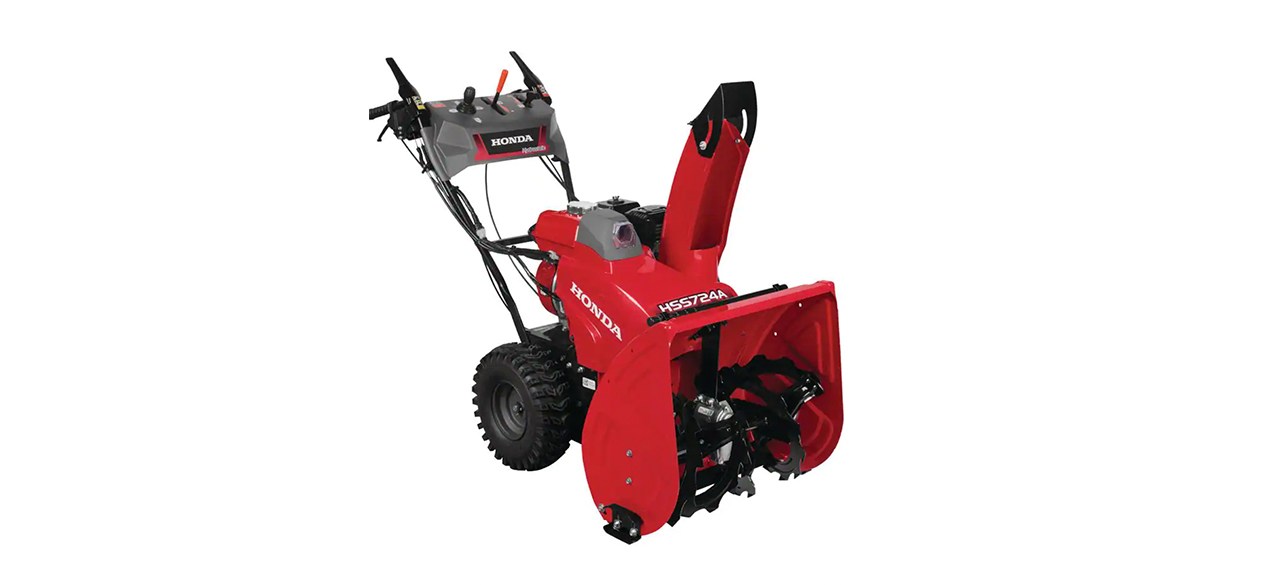 Honda 24-Inch Hydrostatic Wheel Drive Snowblower
Featuring the hydrostatic, variable speed transmission and GX200 engine, this blower is reliable and fuel efficient. It has an electric joystick control of the chute and has 14-inch pneumatic tires.
Sold by Home Depot
Want to shop the best products at the best prices? Check out Daily Deals from BestReviews.
Sign up here to receive the BestReviews weekly newsletter for useful advice on new products and noteworthy deals.
Steve Ganger writes for BestReviews. BestReviews has helped millions of consumers simplify their purchasing decisions, saving them time and money.
BestReviews spends thousands of hours researching, analyzing, and testing products to recommend the best picks for most consumers.
Copyright 2023 BestReviews, a Nexstar company. All rights reserved.