This is an archived article and the information in the article may be outdated. Please look at the time stamp on the story to see when it was last updated.
Are Dyson or Revlon hair dryers best?
A subpar hair dryer can make drying your hair after washing it feel like a momentous task. Dyson and Revlon are both household names, so you might be wondering which company's hair dryers are superior.
If you're stuck between a Dyson hair dryer and a Revlon hair dryer, it makes sense to examine each more carefully. Dyson hair dryers are undoubtedly superior, but they cost significantly more than Revlon hair dryers, which are decent but basic.
Dyson hair dryer
Dyson might be best known for its vacuum cleaners, but it also makes a handful of hair dryers. They're designed to be different from others on the market, avoiding extreme heat and instead using cooler high-velocity air. This dries hair exceptionally quickly with less damage than standard dryers.
Like its other products, Dyson hair dryers live at the high end of the market and cost roughly $400-$600. This is a lot to spend on a hair dryer, but many buyers swear that Dyson hair dryers are worth it.
Dyson hair dryer pros
They give you smoother and shinier hair: Whatever style you opt for your hair, Dyson dryers can help your it look smoother and shinier with fewer flyaways. Depending on the model you choose, there are attachments for boosting curls or drying hair straight, all the while maintaining natural shine.
Some options are also good for curling hair: The Dyson Airwrap is predominantly marketed as a curling tool, but it comes with a smoothing dryer attachment that you can use independently on days you don't want curly hair.
They don't use extreme heat: They use lower heat than most hair dryers, so they don't damage your hair the way dryers that use extreme heat can. They also monitor their heat output over 40 times a second to ensure there are no mistakes.
Hair dries quickly: Despite using lower temperatures, the high speed of the air emitted dries hair more quickly than most conventional hair dryers.
Dyson hair dryer cons
They're expensive: They're not just a little bit pricey, they're the most expensive home hair dryers on the market and cost more than 10 times that of an average Revlon hair dryer.
You have limited options: There are only two main Dyson hair drying products and one is a styler that also dries.
Best Dyson hair dryers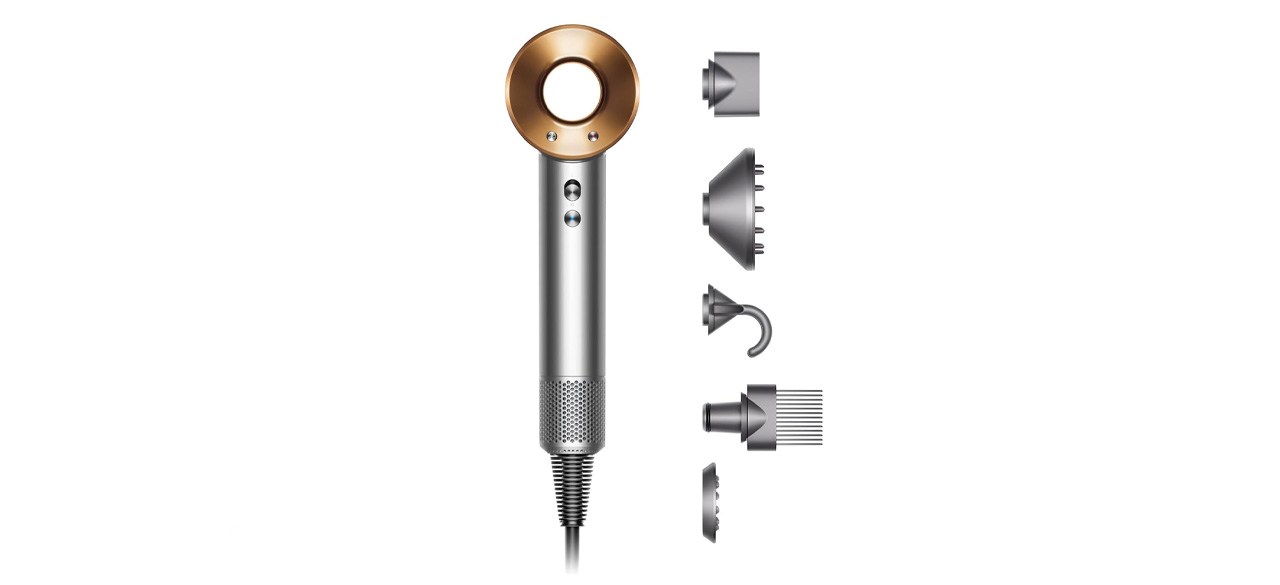 If you're looking for an update on a classic hair dryer, this is the one for you. It uses high-velocity air at low temperatures to dry hair quality with minimal damage and comes with five attachments for a range of hair types.
Sold by Ulta Beauty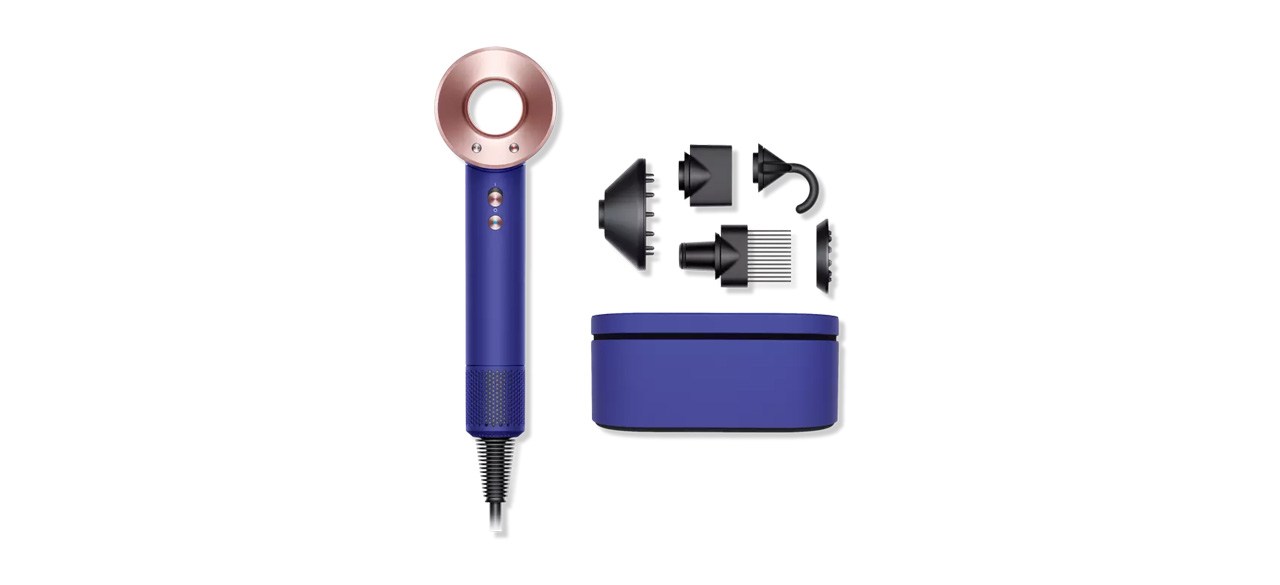 Dyson Special-Edition Supersonic Hair Dryer in Vinca Blue and Rose
This is the same excellent Dyson Supersonic, but in a limited-edition color combination. It also comes with a matching vinca blue case that fits the dryer and its attachments.
Sold by Ulta Beauty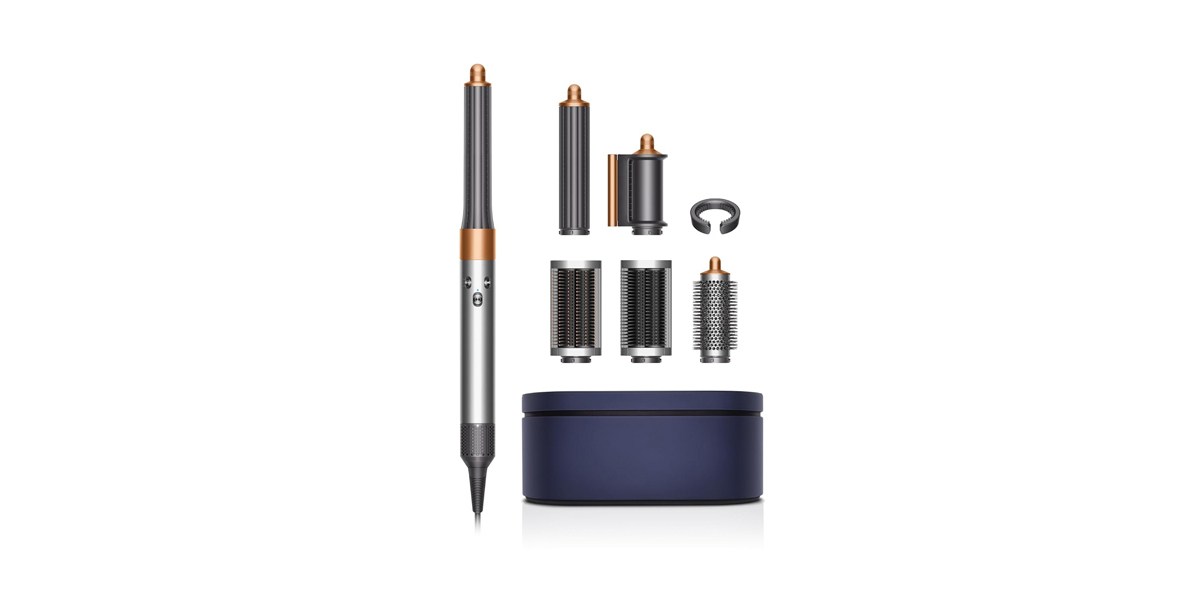 Although it has a hair-drying attachment, this is much more than a hair dryer and is perfect for putting curls and waves in your hair. Like the Supersonic, it uses controlled temperatures to avoid the extreme heat that leads to hair damage.
Sold by Ulta Beauty
Revlon hair dryer
Revlon makes fairly run-of-the-mill hair dryers. If you've used a hair dryer before, you'll know what you're getting with Revlon hair dryers. They might not have impressive features or do anything out of the ordinary, but they do their jobs well.
Most cost between $25-$50, but you can occasionally find cheaper options, including compact travel hair dryers.
Revlon hair dryer pros
They're affordable: Hair dryers from Revlon cost a fraction of the price of hair dryers and styling tools from Dyson. As such, they have a wider appeal, since not everyone can afford to spend hundreds of dollars on a hair dryer.
They're simple to use: There's no learning curve with Revlon hair dryers, as they work in the same way as other standard dryers. If you already know how to style your hair the way you like it with a regular hair dryer, you can expect to get the same results with one of these.
You have a wide range of options: While Dyson only makes a couple of hair drying products, Revlon makes many. This gives you more choice, so you can get what you need from your new hair dryer.
Revlon hair dryer cons
They give average results: There's nothing particularly new or innovative about these dryers, but they do a decent job. They also feature a higher level of heat than Dyson dryers, which can be hard on hair.
It can take a while to fully dry your hair: It takes significantly longer to dry hair with Revlon dryers than with Dyson dryers.
Best Revlon hair dryers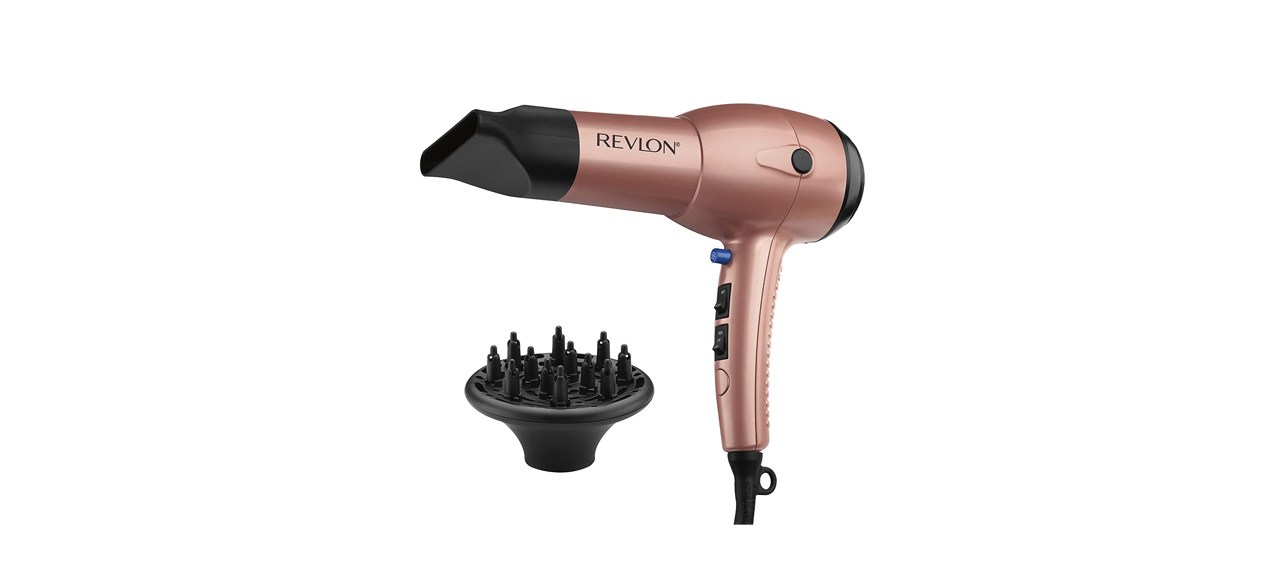 Revlon Light and Fast Hair Dryer
This lightweight hair dryer has a ceramic coating and uses ionic technology to reduce frizz and increase shine. It comes with a concentrator and a volumizing diffuser to give you more control over your style.
Sold by Amazon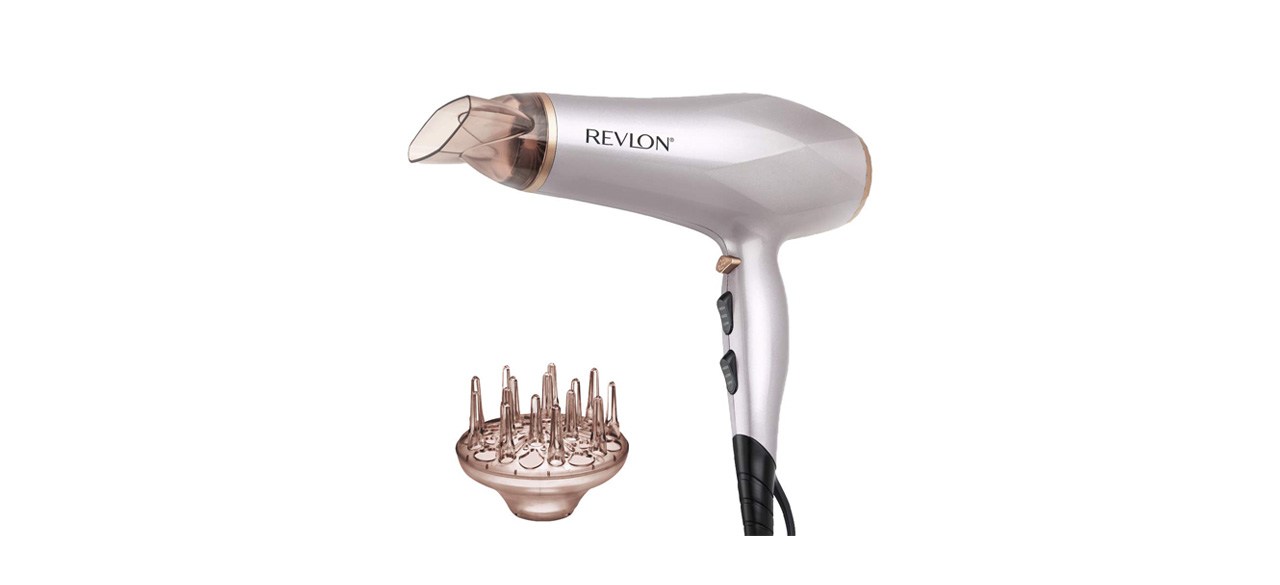 The addition of titanium to this hair dryer helps dry hair more quickly while reducing over-drying that can lead to damage. It has three heat settings and two speed settings, plus a concentrator and diffuser to help you get the look you want whatever your hair type.
Sold by Amazon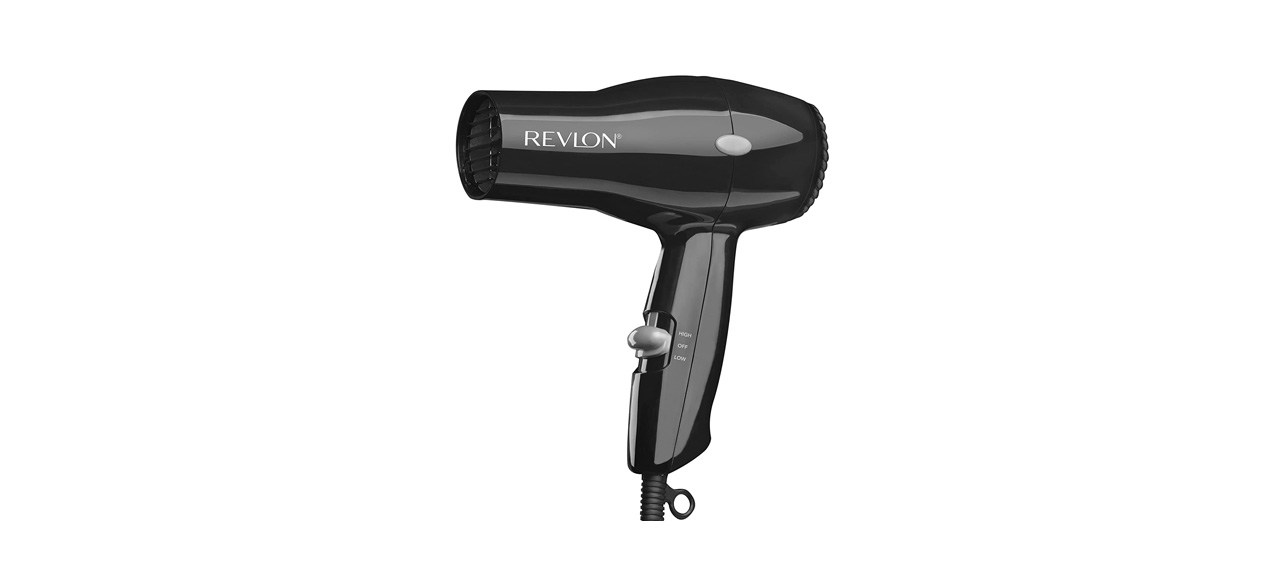 Affordable and compact, this might not be the most technologically advanced hair dryer, but it's a great choice for travel. It's still powerful for quick drying and has two heat and two speed settings.
Sold by Amazon
Should you get a Dyson hair dryer or a Revlon hair dryer?
This really depends on what you're looking for from a hair dryer since Dyson and Revlon versions are in very different price brackets.
If you're looking for something innovative that you won't be able to stop waxing lyrical about to your friends and family, and don't mind spending hundreds of dollars, opt for a Dyson hair dryer. If you're looking for a solid hair dryer at an affordable price, then a Revlon hair dryer is probably the better choice.
Want to shop the best products at the best prices? Check out Daily Deals from BestReviews.
Sign up here to receive the BestReviews weekly newsletter for useful advice on new products and noteworthy deals.
Lauren Corona writes for BestReviews. BestReviews has helped millions of consumers simplify their purchasing decisions, saving them time and money.
Copyright 2023 BestReviews, a Nexstar company. All rights reserved.