GlobeNewswire
HAGENS BERMAN, NATIONAL TRIAL ATTORNEYS, Encourages Mercury Systems (MRCY) Investors with Significant Losses to Contact Firm's Attorneys, Firm Investigating Possible Securities Law Violations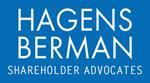 News provided by
Hagens Berman Sobol Shapiro LLP
Jan 25, 2023, 11:25 AM ET
SAN FRANCISCO, Jan. 25, 2023 (GLOBE NEWSWIRE) -- Hagens Berman urges Mercury Systems, Inc. (NASDAQ: MRCY) investors who suffered significant losses to submit your losses now.

Visit: https://www.hbsslaw.com/investor-fraud/MRCY
Contact An Attorney Now: MRCY@hbsslaw.com
                                              844-916-0895
Mercury Systems, Inc. (MRCY) Investigation:
The investigation focuses on the accuracy of Mercury's reported financial results.
Mercury's earnings first came into question on July 26, 2022, when investment research firm Glasshouse Research initiated coverage of Mercury with a strong sell report entitled "Roll-Up Mercury Systems Set to Unravel," concluding that Mercury's management "has used accounting gimmicks to obfuscate true economic earnings while concealing the decay of its core company."
Glasshouse alleges, in part, that: (1) Mercury's reported organic revenue is greatly overstated; (2) the acquisition of Physical Optics Corporation "has been a disaster;" (3) "[m]anagement has prematurely recognized revenue on significant projects boosting both revenue and earnings unsustainably;" (4) "[p]rogram delays and lack of critical parts have wreaked havoc on inventory, which will negatively impact margins going forward; (5) the company "grossly overstated" its free cash flow "as the company has been stiffing its vendors to conserve cash;" and (6) skyrocketing unbilled receivables "suggest a pull-forward of $110 million of revenue."
Then, on Aug. 2, 2022, Mercury announced disastrous Q4 2022 financial results, widely missing analysts' consensus estimates. The company primarily blamed material and order delays, in-quarter supply decommits, long lead times for high end semiconductors, and delayed supply in deliveries.
Each of these events drove the price of Mercury shares sharply lower.
"We're focused on investors' losses and whether Mercury may have cooked its books," said Reed Kathrein, the Hagens Berman partner leading the investigation.
If you invested in Mercury Systems and have significant losses, or have knowledge that may assist the firm's investigation, click here to discuss your legal rights with Hagens Berman.
Whistleblowers: Persons with non-public information regarding Mercury Systems should consider their options to help in the investigation or take advantage of the SEC Whistleblower program. Under the new program, whistleblowers who provide original information may receive rewards totaling up to 30 percent of any successful recovery made by the SEC. For more information, call Reed Kathrein at 844-916-0895 or email MRCY@hbsslaw.com.
About Hagens Berman
Hagens Berman is a global plaintiffs' rights complex litigation law firm focusing on corporate accountability through class-action law. The firm is home to a robust securities litigation practice and represents investors as well as whistleblowers, workers, consumers and others in cases achieving real results for those harmed by corporate negligence and fraud. More about the firm and its successes can be found at hbsslaw.com. Follow the firm for updates and news at @ClassActionLaw. 
Contact:
Reed Kathrein, 844-916-0895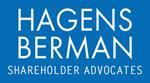 For inquiries or corrections to Press Releases, please reach out to GlobeNewswire.